Don Lemon says he was fired from CNN today in a tweet that is taking off like a rocket. This happened after he made some disparaging marks critical of women being in their prime and he was bashed by fans and foes alike for the comments he said while on-air.
Don Lemon posted a tweet that had his message in an image. The screenshot of his tweet and the image are below for readers to see.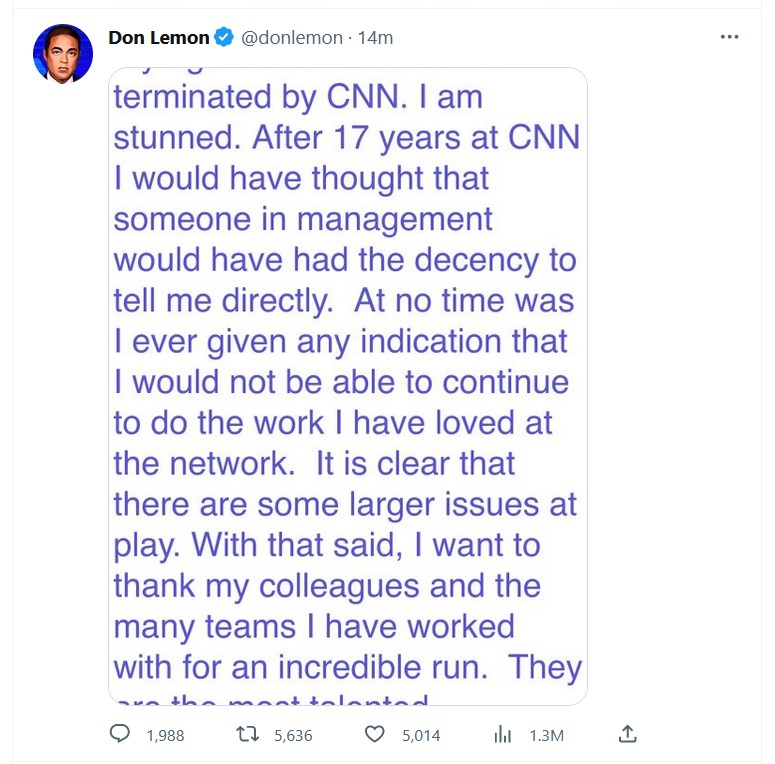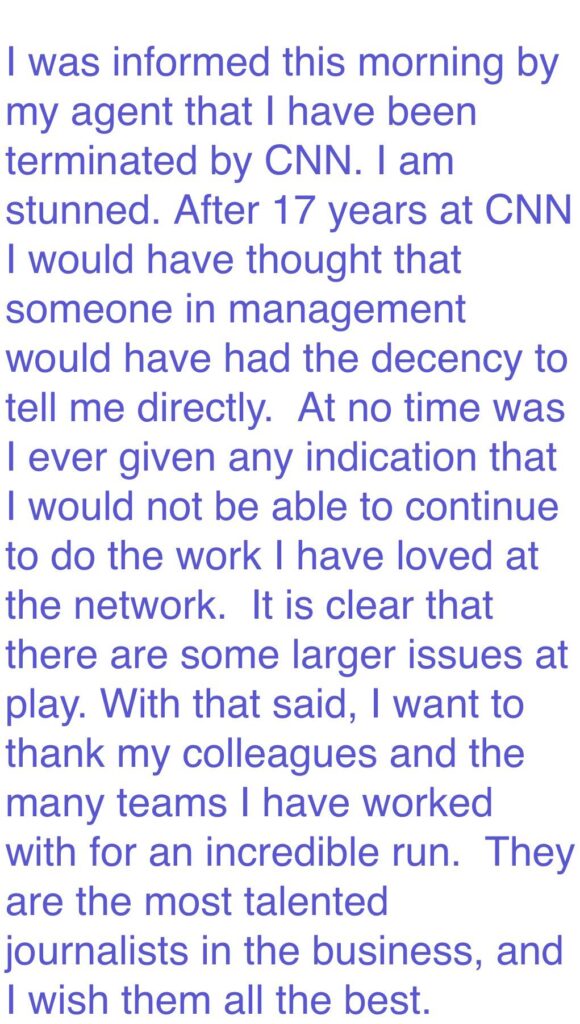 Don Lemon is now the third big name host to part ways with a major network. Tucker Carlson is out at Fox News and Dan Bongino is out at Fox News too. Each host is out for different reasons.
Tucker Carlson has officially parted ways with Fox News and his last show was on Friday. Fox News has confirmed this and thanked him for his service to the network that has been dominating many various ratings over other networks for quite some time. Fox News issued a statement that said: We thank him for his service to the network as a host and prior to that as a contributor," the network said in a statement.
The network also said there would be a new show at 8pm called "Fox News Tonight" that would start on Monday. That show will rotate hosts provided by Fox News until a new host is officially named.
Former Secret Service agent and long-time Fox News personality and podcaster Dan Bongino has announced that he recently did his last show with Fox News and they are parting ways. Bongino said there's no big dilemma and the two have gone their own way in a peaceful manner. Nothing crazy, just two entities going in a different direction when they failed to agree on contract terms.
"Folks, regretfully, last week was my last show on Fox News on the Fox News Channel… It's tough. It's tough to say that. You know, I've been there doing hits and working there for ten years…so the show ending was tough. "And I want you to know it's not some big conspiracy. I promise you. There's no acrimony. This wasn't some WWE brawl that happened. We just couldn't come to terms on an extension…"